Best Sellers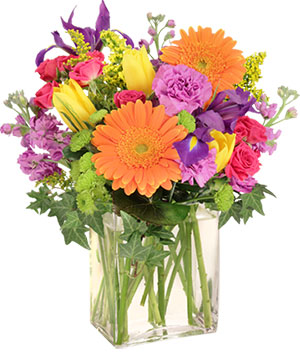 Celebrate Today!
Bouquet
Whether you're celebrating the birth of a child, kindness of a friend, the closing of a business deal or showing appreciation... Celebrate any occasion or brighten any day of the week with a colorful bouquet of fresh flowers! Don't they deserve a day that's all about them? Call A BUDDING FLORIST or order online today.
$70.00, $80.00, $90.00
Shown at $80.00
More Info
Sending flowers but having trouble deciding on the perfect arrangement? Best Sellers are a great choice for you. No matter what the occasion or who you are sending to, let A BUDDING FLORIST help you find what you're looking for in the Best Sellers section. Call or click today!